After winning comfortably at Forest Edge, Duncan Mcleod went one better and successfully did the triple at the Formula Blue 0 Plat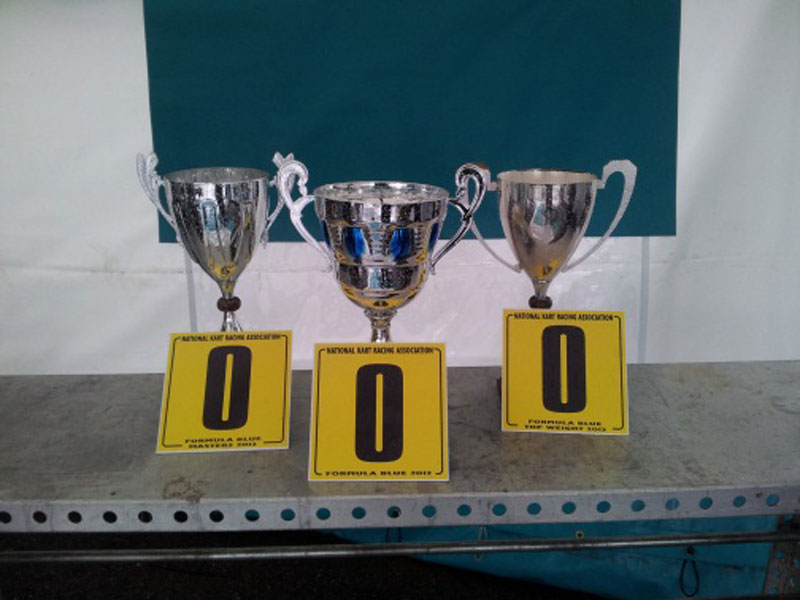 e this weekend at Dunkeswell. Winning outright, top weight and masters, something no driver has ever achieved in the past. Duncan was using the Formula K FK01 chassis which worked excellent in the super wet conditions in which he won 2 heats against a large competitive field, setting fastest lap in every heat along the way. Thanking us he said "that kart did everything I wanted it to do and more."

Laurence Malyon has gone from strength to strength this year in Junior Blue, and has really excelled with the performance of the Formula K. A near win at the Clay Pigeon NKRA round when he unfortunately fell short with carburettor problems, and two further 2nd places.

Our newest member of the team, novice Callum Martin has progressed massively and is putting in some stunning lap times.

In the first round of the MSA British Kart Championship, Jamie Rush driving his FK01 chassis in KF2 for the first time had a fantastic weekend, always outperforming his expectations. Putting together some great heats, Jamie found himself starting 3rd for Final 1 just one point from the pole sitter. Showing how good the kart was in both wet and dry conditions.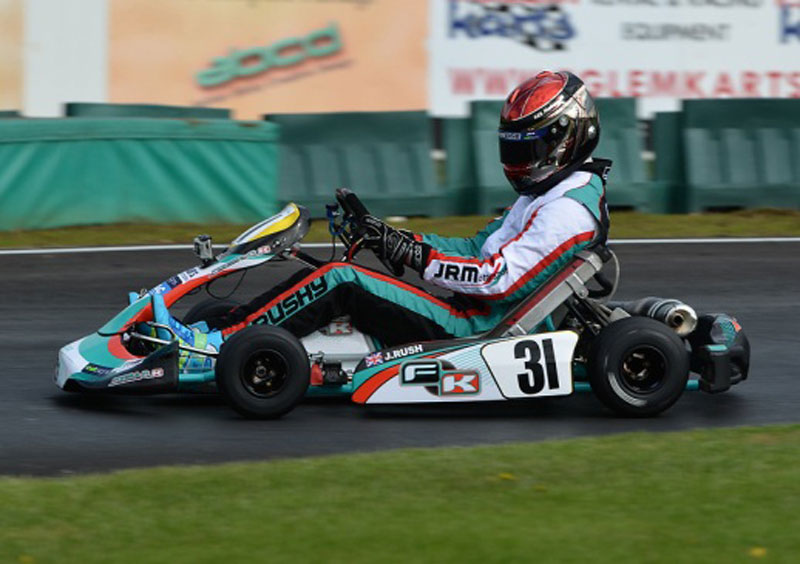 Going into Final 2, the black clouds loomed. Whilst the race started on slicks, the inevitable happened and a massive downpour of rain hit the track. Making some excellent overtaking manoeuvres, Jamie found himself sitting comfortably in the final podium slot when engine failure brought a stop to his race, just one lap from the end.

Team Boss, Brian Rush said "We are very comfortable and confident in the product, and would like to thank all of Formula K and Formula K Europe for all their help and support."

JRMotorsport are UK importers of the Formula K Chassis and Parts. Test drives are available so test it and see for yourself. Teams drives also available at all MSA Super 1 Rounds and selected club meetings.

Sensible dealers are required to promote and support this product around the UK.

Call today on 07824 324255 or email This e-mail address is being protected from spambots. You need JavaScript enabled to view it.
Photographs courtesy of Chris Walker/Kartpix.net.